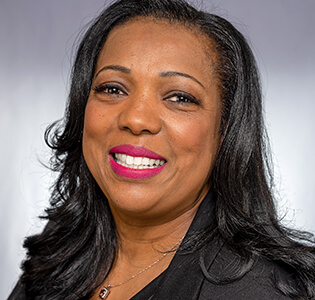 Gloria Harrison-Hall
Co-Executive Producer
Gloria Harrison-Hall is the Co-Executive Producer for "Karamo." Gloria, an Emmy nominated producer, was part of the senior Producing team for over two decades on one of the longest running syndicated talk shows, "Maury." Gloria joined "Maury" as a producer and worked her way up the ranks to Supervising Producer for the last eight years of the production.
Gloria started her career as a producer on "The Jenny Jones Show." Harrison-Hall's passion for inspiring and empowering others has led to numerous speaking engagements internally for NBC events as well as corporate and educational groups across the country.
Gloria is a proud wife and mother of three children.